Content Editor Overview
The editor allow the author to edit the node properties.
---
The Scenario Editor pulls together all the tools you need to build a scenario
Create and link Node types to form your scenario
Preview and test your scenario in the Player
Index
---
Node Editor Functions
Help: Look for the icon in the editor to find in context help or hover over the button for more information.
Toggle between the editor and the preview as you work

Edit: Edit any of the node settings.
Desktop preview: Preview what the Node looks like in the player on large screen.
Tablet preview: Preview what the Node looks like in the player on medium screen.
Mobile preview: Preview what the Node looks like in the player on small screen.
Optional fields
Content Body
The content body is where most of your content will go.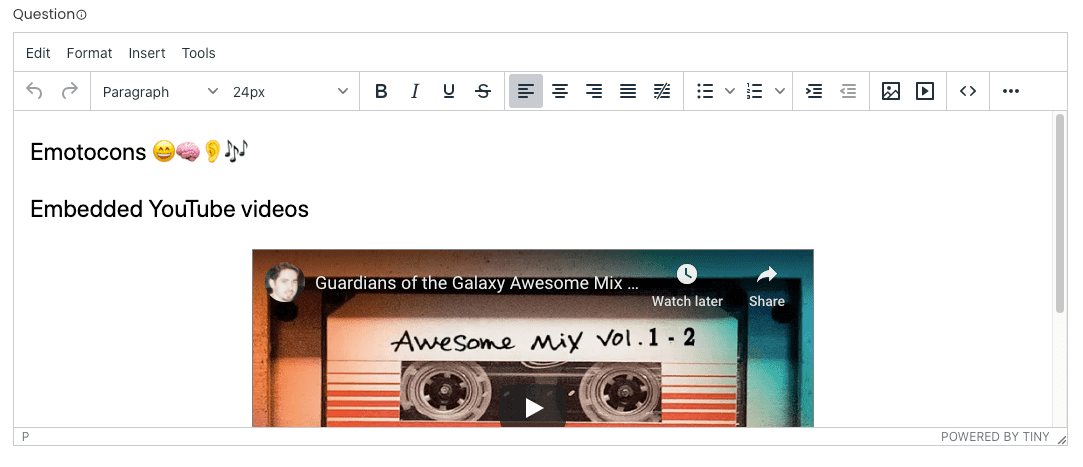 ---
Adding emojis to your content
Step 1. Click the three dots in the node editor and then click on the smiley face.

Step 2. Select your emoji icon to add to the content.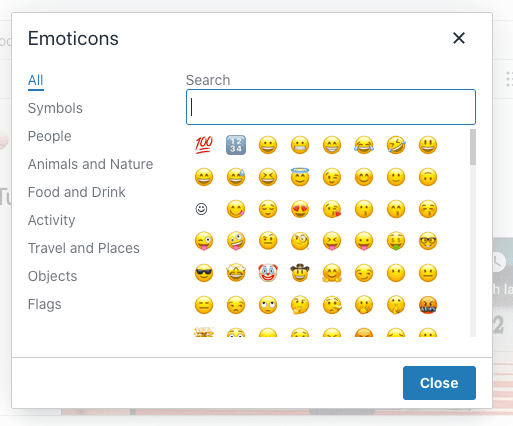 You can resize the emoji by highlighting the icon and selecting a larger font size.
---
Embed YouTube videos
Click here to learn more about about embedding YouTube! videos
---
Piping
Use "%answer%" in the editor to pipe forward the last selected choice.
---
Clear Word formatting
When pasting from Word it can help to use clear formatting to remove any oddities.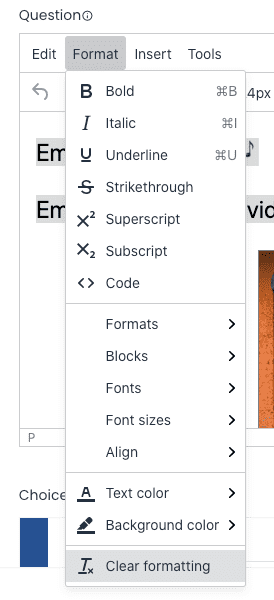 ---
Choices
Choices link the nodes together. Each Scene node must have at least one choice.
Enable points and timer settings in the settings tab.

[Add a new choice]: Adds a new choice.
Choice text:
Link:
Delete a choice by clicking
Point Action
Add or subtract points for selecting this choice

Timer Action
Add or subtract time (in seconds) from the clock when a user selects this choice

---
Linking Nodes
Create
Link choice
Editor List view and Canvas view
We've built two editors to for desktop and mobile experience.

Linking Choices in Canvas
Node Card
The node card view is native to the canvas editor.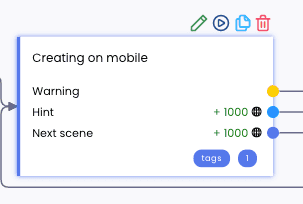 Edit: Opens the node editor.
Preview: Opens the Node in the Player on a new browser tab.
Copy or Duplicate: Creates a copy of the node.
Delete: Deletes the node.
A Global bonus or penalty defined in the scenario settings. If the globe is not there then setting was configured on the choice.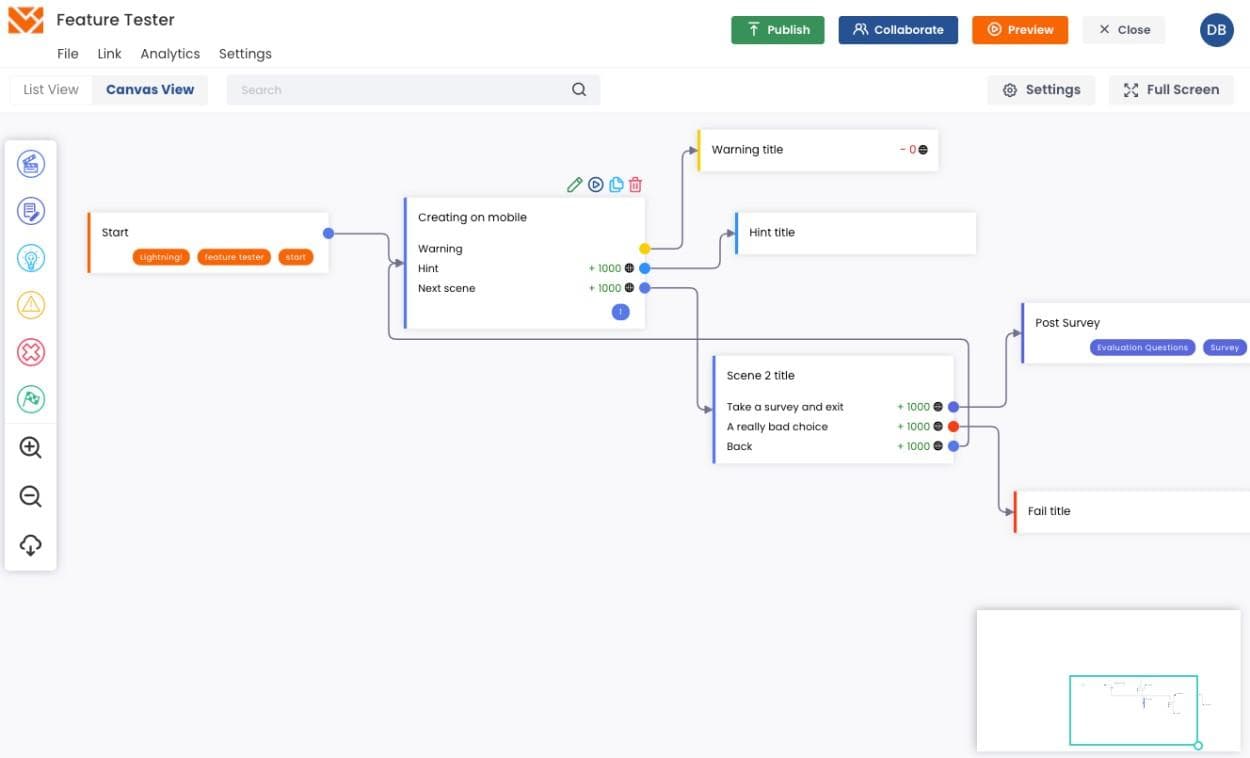 List View